Since our start in January of 2013,The Under-Cover Album Review has striven to bring honest reviews on quality music, from quality artists that would otherwise go unheard. While there are tons of familiar names and albums posted on the site, it is always more interesting, as well as fun, having an exclusive review on a small scale release. So while this list does not contain the five most underrated hip-hop albums of 2014, it does, however, list the five most underrated hip-hop albums of 2014 to be featured on The Under-Cover Album Review. Be sure to comment your thoughts, and check out all of these albums and the artists that made them!
Ray's Cafe
' by
Ray West
&
OC
was released in January, and this jazz-infused hip-hop album was destined for greatness because the extremely talented producer Ray West teamed up with an extraordinary emcee in OC to form a truly dynamic duo. There wasn't much wrong with this project by anyone's standards, and as great as it was, it failed to reach as many ears as it deserved, thus earning it a spot on this list. Ray's Cafe' has a smooth and serene sound, with a high replay value. It's unique sound and evident setting makes this listening experience top-notch. Definitely an album worth checking out!
Sorry for the Delay by Jered Sanders was released on March 25th, and was supposed to serve as a precursor to his album, Gorgeous. Although the Gorgeous release was later scratched, fans were still left with eight insanely dope tracks from one hell of an emcee. On this specific project, Jered's lyrics were top-notch, and his flow caught the attention of many listeners. For many, Sorry for the Delay was the first they'd heard of the Florida native, and it seemed to be all they needed to hear, simply because this release was an all-around masterpiece. This is one of the stronger EPs of the year, though it still went under many's radar. Still, it's a fantastic hip-hop album, that holds a very strong replay value.
When I wrote the initial review on James Gardin's, Moleskins & Pocket Squares, the album was just a decent body of work with not that much to offer. However, my thoughts have changed exponentially over the past few months since it dropped in April, and this short, five track EP is one of the catchiest, smoothest, and complete projects of the year. Gardin is a truly talented artist, who is more than just another emcee. His unique style and charisma add a very exciting dimension to the project, and Trebles Blues, the producers of the album, did a great job at creating the serene theme to the album. Overall, a truly great listen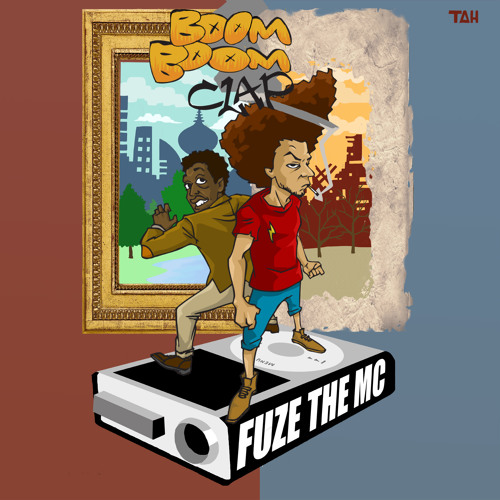 This is no ordinary hip-hop album, as Fuze the MC's Boom Boom Clap was an exciting audio-novel that told a vast and descriptive story that takes listeners through the lives of two teenage boys that get their hands on an Ipod in a time when music is regulated by the government. The music around the story line is awesome, as Fuze the MC really displayed his full creative potential. His lyrics, as well as his flow were razor-sharp all throughout the hour-long duration of this project. Boom Boom Clap is an innovative piece that definitely made some noise in the music world, however, it should have made a much bigger splash based on it's content, and that is why it's here on this list. Hopefully, more and more people make their rounds to listen to the full tape, as the story, and music, will captivate just about any listener!
Ogden Payne...where do I even begin? Before his latest album, Better You Than Me, he just seemed like just another aspiring rapper, however, the growth and talent that he showed on this project was incredible. He truly found his sound as an artist, and this album is loaded with great tunes. Not only did Ogden Payne put in some extraordinary work, but the producer of the album, Isaac Haze, did such a wonderful job at creating head-nodding and captivating beats to really round this album out. Better You Than Me has an extremely high replay value, as many of the singles could easily be the next favorite song to any listener. The tempo, the energy, the emotion, and the depth are all attributes that gave this album the number one slot on this list. It received high praise from me when I initially reviewed it, and I hold true to that review. Sadly, BYTM has yet to be heard by many people and that just seems to be the way the cookie crumbles sometimes. That being said, BYTM remains as an excellent album, and a staple in the career of the young and talented, Ogden Payne. Give this album a listen and thank me later!