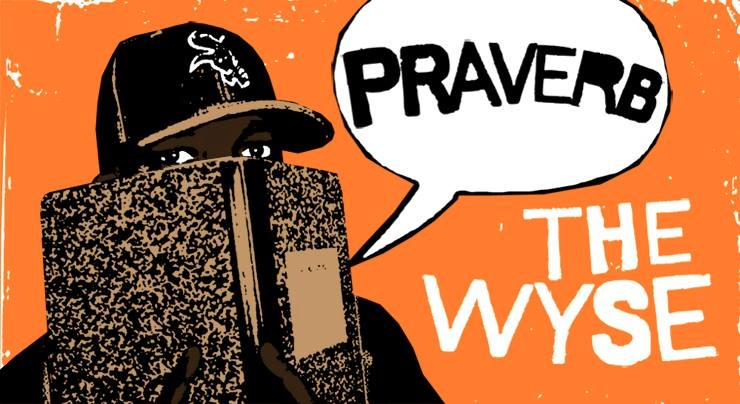 The name Earl Patrick McNease may not resonate with most people, however, the name Praverb will. In fact, just about every up and coming hip-hop artist has more than likely used his site or postings as a reference in some way or another. It saddens me to say, but Praverb has passed away of unknown causes today. This was reported by his wife Vanessa via Facebook, and his passing is being felt by the thousands of people he touched worldwide.
Without Praverb's help, this site probably wouldn't still be running. He was always giving me fresh ideas, or new artists to look at, or something to let me know that this tiny site matters. Actually, we had been planning a collaborative article for some time now, and we had numerous other business ventures planned to pursue in the near future. Praverb loved hip-hop, but more importantly, he loved people, and I think anyone who has had a conversation with him can attest to that. He was the kind of guy people could talk to about anything. He was truly one of the brightest minds I'd ever come across, and without question the most likable.
Earl devoted his life to others, and that's something we should all aspire to do. He was extremely selfless, and this is such a devastating loss, but knowing he is with his lord and savior eases the pain. It's not about how much joy you have in your own life, rather the joy you bring to other's lives. Earl was a living testament to that, and he will truly be missed, but not forgotten.
There is a funeral fundraiser for Earl, which can be accessed
here
. Please keep Earl in your thoughts and prayers. Rest In Peace Earl Patrick McNease.