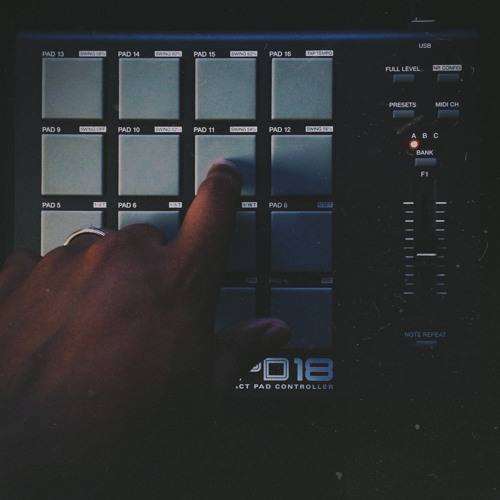 Not many artists in hip-hop, or of any genre really, can say that they have a cooler name than Wes Pendleton. Pendleton is the Philedelphia native who's creative mind seems to run wild when he starts making beats. His style has always incorporated more soulful samples and beats, and after putting out a few projects with Illect Recordings, Wes has joined up with the San Francisco based label, Mellow Orange.
The tracks found on Pendleton's latest project, LoopWhole, are loop-based boom-bap style beats. These aren't the kind of beats that should have any emcee rhyming over them, no matter who the rapper is. These are the instrumentals that tell their own stories using samples and adding in various unique sounds to make a solidified sound. Wes chose to sample an abundance of soul tracks to use on this album, but the rhythm that is fined tuned in many of the samples used, only adds to the projects awesome sound.
Wes not only chose great samples to work with, but the beats surrounding the looped sample seem to envelop the base sample and create a very versatile sound. That's just to say that the feeling emitted by the beats vary throughout the duration of the album. On some tracks, the mood can be a bit eerie and slow, while still holding on to the essence's that make it hip-hop. On other tracks, the vibe is more laid back, and provide that head-nod feeling that so many listeners will enjoy.
Not too many knocks on this album, in fact, there is even a bonus track which features 42 North. This is a bit of a quick listen, and individually the beats probably wouldn't get much notoriety, but as a collective group, the tracks on LoopWhole really come together nicely.
Saying that this album is a diamond in the rough could be a stretch, but those who hear it surely won't be disappointed. The production is great, and true to Pendleton's sound and style. That in itself speaks volumes for Pendleton's consistency throughout his career, and LoopWhole will add new dimensions to his already vast production catalog.
LoopWhole
should have no problem finding it's way onto
Beezy's Top 25 Instrumental Projects of 2014
, assuming he makes this list as he did last year. It's really an enjoyable listen from start to finish, though it is a shorter project. This project, however, is typical in the sense that the beats are only getting played as long as they're on an album, if Wes, or any other producer for that matter, were to release these beats individually then they wouldn't be much of the hot topic. Though, Pendleton didn't do that, and the whole world can hear his latest instrumentals all on one album, so be sure to check out the project, and comment what you think!