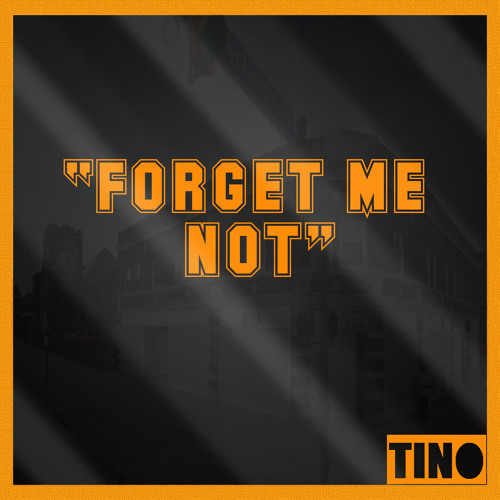 What happens when an extremely under-appreciated emcee gets ready to release a new album? The Under-Cover Album Review is right there ready to give the world the first take on the project! The under-appreciated rhymer in this instance is Ohio native, Tino. He is scheduled to release the project Forget Me Not later this month, and Tino is really hoping to turn some heads with this release.
Tino doesn't have the greatest flow or the sickest lines. He isn't the most charismatic or stylistic artist you'll ever come across either. So why listen to Tino? Well that's simple, because Tino makes good, genuine music that people should be proud to listen to. He is a good guy and he knows how to make some cool music. In fact, on Forget Me Not, there is a track titled "Bonus Stage" which is all about video games, and how they played a role in his life. Additionally, there is also a track titled "Time Clock Blues" which tells his story of working a job he doesn't love in order to support the thing he does love, which is music.
Tino possess a few intangibles in his arsenal which really elevate the listening quality of this project. That being said, the eight tracks on the album are very relatable to the common person. However, there aren't any songs that truly stand out among the rest. No real single that will get the public's attention or anything like that, so people will have to really sit down and listen in order to fully appreciate this project.
The beats aren't anything extraordinary, nor are they anything to sneeze at. They fit well with the material Tino brings to the table and for the most part they blend right in. Though, there is one standout beat, and it can be found on the track "No Zzzz" and what makes this beat really pop is the sample looped throughout the track and hook.
Thematic, storytelling tracks are Tino's specialty and that is a quality to applaud. It becomes evident quick that Tino makes music not for the chance at luxury or fame, but because that is how he best expresses himself. That is what music should be about, so it's refreshing to hear an artist dive into his inner-self in order to create a solid story.
To wrap this review up, there isn't any tracks that will blow your mind, but by no means is this a poor album. Tino is the artist people should want to see succeed because he genuinely enjoys making music for not only the listeners, but also for himself. Forget Me Not has a little something for all appreciators of the genre, and as long as listeners go into it with an open mind, then there is no doubt that they will get something out of it, even if it is the smallest of things. Forget Me Not drops later this month, and below are a few of the singles for everyone's listening enjoyment. Check out the tracks, then get the album when it releases and let me know what you think!