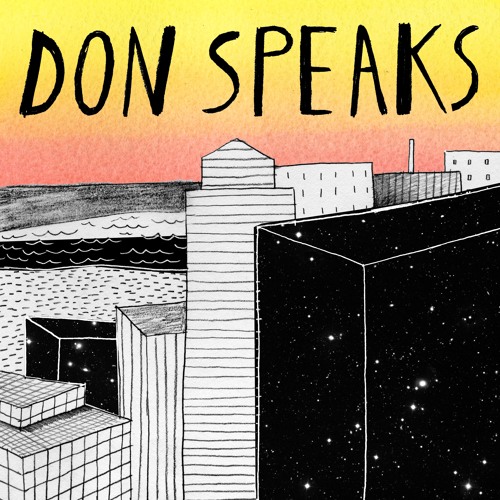 In hip-hop, it's good to be consistent. Artists will pump-out album after album making only the slightest modifications to the creation formula to alter their specific sound all while keeping the backbone elements that make that artist unique. Well, what if there was an artist that could have that same versatility in one project, that many artists take a few releases to achieve? What if an artist could jam pack the assortment of a few albums into one-eight track production? That would be impossible right? A singular artist just couldn't do that, but what if there were two artists?
Donwill and Dash Speaks are the two artists. They are the ones that created an album that sounds more like a compilation rather than a singular release. The name of this diverse project is Don Speaks, and it is the collaborative effort from the two Yankees mentioned previously. Placing this album into the many sub-categories of hip-hop seems strenuous, so I won't bother babbling on about the many styles this project has, but I will do my best to make you understand Don Speaks the album, and Don Speaks the group a little better.
Tanya Morgan is one of if not the best indie hip-hop group around, and anyone who heard Rubber Souls will attest to that. Donwill is one half of that storied duo, and his style is everywhere (much like this album) because he has thoughtful lyrics, as well as a fun flow and energy that make Donwill, well, Donwill!
Throughout Don Speaks listeners will get a taste of the multiple styles of Donwill. He goes from having this slow, yet funky flow on the track "Ape Shit" to telling a modernized story of young people and the far from flawless personification of love in the albums second single (and the best track on the album) "My My My." Don also rhymes on subjects that talk about how some just don't fit into hip-hop's predetermined mold, and that just may be the entire idea behind the project.
Dash Speaks on the other hand definitely has an array of sounds in his arsenal. He focused primarily on a style that incorporates something similar to dubstep, but it's dubstep at all. Not making sense? This is one of those times where I can genuinely say with that you'll just have to listen to the album to understand what I'm saying. Other than having a peculiar style of beats, Dash did a pretty great job at making beats that sound are nothing more than an anomaly. They are sere yet uptempo, smooth yet up and down, energetic yet calm. Maybe I'm just looking way too far into it (probably am) but the guy can produce a pretty good album which he showed on Don Speaks.
If anyone reading this is confused, then either you can't read English, or the album just seems like it's something like no other project, and it's probably the latter. The only flaw that this album seems to display is that at times the beats don't seem to align with the lyrics or the sample, and that is a subjective gripe, but a gripe none the less.
Be sure to snag this album from Itunes or for free via the groups Facebook page. Stream the thirty-two minute album below and comment your thoughts!