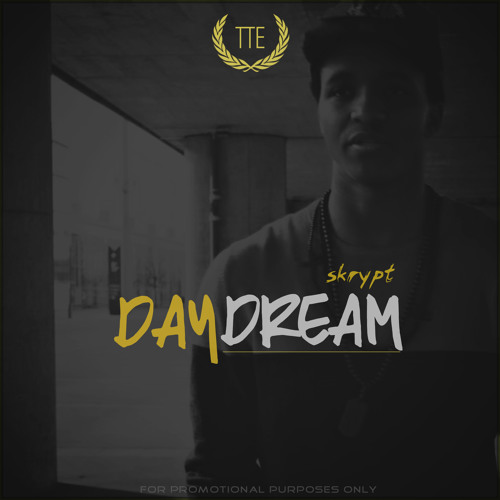 The Namibian/Austrian hip-hop artist Skrypt released his latest EP Daydream on March 10th as the first official release under the independent label, Twenty Two Entertainment. Skrypts religious faith is evident in his lyrics, and his quick flow and sound rhyming ability help make Daydream a great international release.
While Skrypt speaks a lot on his Christianity in his lyrics, he isn't necessarily forcing his religion on the listener, rather providing a glimpse into what motivates him and helps him to do what he loves. The EP track listing could be an underrated aspect of the project as a whole. The first track draws listeners in with it's energy and up-tempo rhymes, then the next two tracks are very lyrical and thought provoking tracks. Skrypt even shows his story telling ability on these tracks, especially on the track "Hometown Girl" where he tells the story of a girl having to do what she can to survive.
Along with great lyrics, Skrypt also has a great flow. Having both qualities seems to be a rarity in today's hip-hop, as many artist will have amazing mind blowing lyrics, but poor flow and delivery while the contrast has great energy and flow, but mediocre lyricism. Skrypt is very balanced in his attributes and that is something that elevated this release to being a really great listen.
The production comes from an array of producers, though only one producer is credited. This is a mixtape so it isn't surprising he took various beats to rhyme over. That being said, the beats he chose seem to mesh really well with his style, and for the most part, the production matches up with Skrypt's vocal tone and the mood of the track. This is a project in which the lyrics and rhymes are the centerpiece, and the beats follow in suit. The best beat can be heard on the best track from the EP which is "Renaissance Man." The beat matches the storytelling perfectly and the mood is dark and smooth and it truly is a great track overall.
Skrypt has a little bit of all the attributes a great emcee has. He can rhyme, flow, tell stories, and share his thoughts in a way that are appeasing to the eardrums. For only having six tracks, Daydream is very versatile in terms of having a little something for everyone. Another thing that improves his listening quality is the fact that he possess just the right amount of an accent to give him a global sound, but he is by no means hard to understand. This project should get people ready for upcoming releases by Skrypt on TTE, only time will tell if he can continue to build off this release. Check out the project and comment your thoughts.